BIOWOOD SERVICES LTD
Biomass
Production
---
Biomass is an industry term for getting energy by burning Organic material. Biomass is a renewable and sustainable source of energy, it can either be used directly via combustion to produce heat, or indirectly after converting it to various forms of biofuel.
Burning Biomass is only one way to release its energy. Biomass can be converted to other useable forms and used for energy such as:
Wood & Wood Processing Wastes:
burned to heat buildings, to produce process heat in industry, and to generate electricity.
REQUEST A CALL BACK
Want to enquire about our Biomass Production service here at Biowood Services Ltd? Fill in the form below and one of the members of our team will be in touch with you shortly after.
---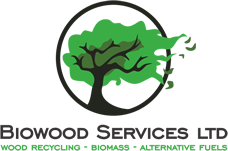 ---
SO, WHAT DO WE DO...?
---
We at Biowood Services Limited offer wood recycling, biomass and alternative fuels and green waste.
Take a look on the right for more information on our services and click on the images for more in-depth details.